FIRST THINGS TO DO
Keep patience and keep WORRY aside. Gradually the effects of your efforts will be seen. BE HAPPY AND LOVE YOUR CHILD. Your UNCONDITIONAL LOVE is the KEY to take the child out of the problem. The child is VERY PRECIOUS.
1. FIRST THE PARENTS – YOU BE HAPPY, KEEP A HAPPY AND POSITIVE ENVIRONMENT IN THE HOUSE, THEN YOUR CHILD WILL BE HAPPY LIKE YOU. IF YOU ARE HAPPY THEN ONLY YOUR KID WILL BE HAPPY. GIVE LOTS AND LOTS OF LOVE TO YOURSELF AND YOUR CHILD. REMEMBER THE KIDS ARE LIKE MUD , THE WAY YOU MOULD, THEY WILL TAKE THAT SHAPE.
2. .Get some extra HANDS to help.REMEMBER ITS A TEAM WORK.. Get Grandparents to help you out because the parents need to give a lot of time to the kids. If cannot then get maids for household jobs so that you have enough time for your child. INNITALLY MOTHER HAS TO STAY FOR KID 24HRS..MUCH NEEDED.
3. NO TOBACCO/ALCOHOL/CIGARETTE IN HOME AND IN FRONT OF THE BABY.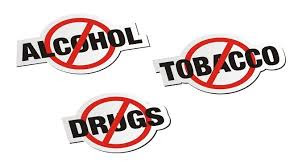 4. Start GFCFSFYF (Gluten free, caisine free,SUGAR FREE, Yeast free) diet.
(Gluten free – wheat and wheat products free,MAIDA free, Caisine free – Milk and milk products free (e.g. paneer, dahi, youghurt, khoya, CHEESE, mithai, chocolate, GHEE etc ), Sugar free , Yeast free – no fermented and yeast products eg fermented batter – Idli, dosa,cake and bakery products etc, No SODA drinks, No SUCROSE, No toffee/lollypops/chocolates).THE DAY CHILD IS ON COMPLETE DIET HE WILL START RECOVERING IRRESPECTIVE OF HIS AGE.
1.DAILY MAINTAIN A RECORD OF WHAT YOU ARE FEEDING THE CHILD..IN SOME PERIOD OF TIMEYOU YOURSELF WILL FEEL THE DIFFERENCE IN HIS BEHAVIOUR PATTEN AND YOU WILL GET AN IDEA WITH WHICH FOOD HIS PROBLEMS GETS TRIGGERED.
5. Do not buy anything without checking the INGRIDIENTS.PLZ MAKE A HABIT TO READ THE LABEL BEHIND THE STUFF YOU ARE BUYING.
6. Do not use packaged foods/ foods with preservatives.DO NOT GIVE OVERNIGHT FOOD IN THE FRIDGE TO THE BABY IT INCREASES VATA DOSHA.GIVE ONLY FRESHLY HOME MADE STUFF NOT MORE THAN ONE OR TWO HOURS BACK COOKED.
7. STRICTLY Do not Use packaged flours (Jawari, besan, rice flour etc) GET all the stuff GRINDED in CHAKKI..
8. DO NOT USE ANY PRODUCT LABBLED AS GLUTEN FREE.
9. Use home grinded spices LIKE JEERA POWDER ,PEPPER POWDER, DHANIYA POWDER).
10. Use home grinded or flour mill grinded Turmeric(Haldi).FIRST WASH IT AND DRY IT THEN GRIND IT..
11. DO NOT RUN BEHIND ORGANIC PRODUCTS.BUY NORMAL UNPOLISHED DAAL AND RICE JUST MAKE SURE QUALITY ISVE GOOD.
12.STRICTLY Stop using milk and milk products AT ALL. NO GHEE FOR TAMPERING TOO OR IN PARATHA..USE SESEME OR TIL OIL TO MAKE PARATHAS AND SUNFLOWER OIL ,GROUNDNUT OIL AND MUSTARD OIL PRFERABLY FOR MAKING VEGETABLES..
13. Start gentle massage atleast THREE TO FOUR TIMES a day ( onetime just after waking up and one before sleeping).SINCE MOST OF THE KIDS HAVE DRY SKIN THIS WILL RESOLVE THE ISSUE OF DRY SKIN.MASSAGE VIDEO ON YOUTUBE UPLOADED.Its in four parts..pls see video 10 timesif u do not understand clearly how to do it before starting massage.
14. Use Aroma oils with the massage oil for EYE CONTACT and use 'Mahanarayan & BalaAshwagandha' oil for low muscle tone and to reduce 'VATA dosha'.
15. Aroma Massage should be the first thing in the morning SO THAT CHILD IS HAPPY IN SCHOOL AND CONCENTRATES IN TASK GIVEN.
16. For night massage use 'Mahanarayan & BalaAshwagandha' oil in full body and aroma oil in the chest, shoulders and neck area for GOOD AND SOUND SLEEP.
17. Keep home and surroundings tidy and clean and GREEN .
18. NEVER KEEP THE CHILD ISOLATED OR ALONE. Let the child play with their age group children's. NEVER THINK WHAT OTHERS WILL THINK ABOUT YOUR CHILD..BE PROUD TO INTRODUCE YOUR CHILD TO EVERYONE.TAKE HIM EVERY WHERE WITH YOU..
19. Let him play freely and play in the slides/swings /climbers/tunnels with colours let THEM free to EXPLORE THINGS,LET THEM LEARN WITH THERE SAMLL CHALLENGES AND MISTAKES.DO NOT CONTINUOUSLY TELL THEM NOT TO DO THIS AND THAT etc JUST KEEP A HAWK EYE ON THEM AND THERE SAFETY.
20. Do not change the DIET in one day. Please Do not be in a hurry to change the diet immediately. Take your time (2 to 4 weeks) and gradually change the diet.LET KIDS BODY ADAPT TO THESE CHANGES.
21. Do not make the child irritated by forcefully making him do things especially physical activities.WHEN HE WILL FEEL GOOD THEY THEMSELVES WILL DO ALL THE TASK..
22. STOP Mobile and TV viewing completely AT ANY COST. It will definitely make the child upset but this is must. Try to divert his attention on other things whatever the child likes. Trust me this will take a week time to settle down. Keep patience. Do not become weak during this period, the child will try his level best to make you do that. But do not give up. Just remember this is for a great benefits.kids will become more aware towards enviorement and will develop CHOICE of food and will start doing CONSTRUCTIVE PLAY..
NO RHYMES ON TV .MOM AUR DAD YOU SING SONGS TO KIDS.AND PLAY ,PLAY JUST BE A CHILD AGAIN AND PLAY WITH YOUR KID.
23. AVIOD USING WALKERS PERMANENTALY AND TRY TO AVOID THE USE OF PRAM LET THE CHILD WALK WITH YOU..
24. Food which is not to be given to the child , try not to bring those food items at home eg. Cake, chocolates etc.WHEN THE KID WILL NOT FIND THESE STUFF AT HOME HE WONT ASK FOR THOSE THINGS..THEN..YOU TOO HAVETO SACRIFICE THINGS..
25. Do not keep things in front which your child is not suppose to eat or use.
26. Do not use sugar or HONEY. If you get pure honey then only trust otherwise do not use it.. Use jaggery instead BEST QUALITY DARK BROWN ONE BUT NOT DAILY ONCE OR TWICE IN A WEEK.
27. Involve the child in HOUSEHOLD ACTIVITIES.ACTUALLY THESE ARE REAL OCCUPATIONAL THERAPY AT HOME ITSELF. e.g. putting clothes in washing machine, putting things in dustbin, watering the plants, sorting the vegetables.MOMS PLS DO NOT THINK THAT KID IS SLEEPING AND YOU WILL FINISH ALL THE WORK BEFORE KIDS WAKEUP..NO YOU HAVE TO INVOLVE HIM IN ALL THE TASK..
28. Take the child on outings e.g. buy fruits and vegetables in market, buy grocery, walking on roads with shops. The child will learn and it will help reduce the sound sensitivity of the child. Take him to bus stands, railway stations, airports etc. Keep showing him every thing.
TAKE HIM DAILY FOR WALK ON DIFFERENT PLACES SO THAT HE IS EXPOSED TO MANY SOUNDS AND LIGHT..THIS WILL ACTA AS SOUND AND LIGHT THERAPY FOR KID WITHOUT SPENDING MONEY..
29. STOP BUYING ONLINE PRODUCTS WHICH IS FOOD OR USED IN PREPARING FOOD.
30. Do not wait for anything, start making the changes to see the changes yourself. This is not an overnight therapy. It will take few months.
31. For parents whose kids are more than 5yrs old, please keep faith and start doing whatever you can. Slowly the good results itself will keep you motivated to continue it.
32. DO NOT WORRY ABOUT TOILET TRAINING AND ACTIVITIES ONCE THE KIDS FEEL GOOD THEY WILL DO IT THEMSELVES..
34.Use only steel and iron utensil to make FooD .Avoid Plastic totally in any forms especially bottle aur lunch box..
35.when kids starts responding after some days of DIET and MASSAGE keep them busy in play and house hold activities..RECPECT there choice in food.Give them options in food clothes toys etc.
At last will just say that after 6 or 8 months if you follow all the above points religiously like we pray to god daily you all will realize that this was the best decision of your life you have given the best gift of health to your kid..all of them will start there journey towards becoming independent and manageable to v good extent …
Again, keeping patience and loving your child and yourself too, is the most important thing.IF YOU ALL ARE HAPPY THEN THE BABY WILL BE HAPPY..
UNCONDITIONAL LOVE HERE IS THE KEY TO SUCCESS.
come on mommies get charged up and geared up and make the move…
love u all…
do post your queries on :dhruvatheshinningstar@gmail.com.
Sneha Narayan
DISCLAIMER: THIS WEBSITE DOES NOT PROVIDE MEDICAL ADVICE
The information, including but not limited to, text, graphics, images and other material contained on this website are for informational purposes only. The purpose of this website is to promote understanding and knowledge of various health topics. It is not intended to be a substitute for professional medical advice, diagnosis or treatment. Always seek the advice of your physician or other qualified health care provider with any questions you may have regarding a medical condition or treatment and before undertaking a new health care regimen, and never disregard professional medical advice or delay in seeking it because of something you have read on this website.
Autism cure possible does not recommend or endorse any specific tests, physicians, products, procedures, opinions or other information that may be mentioned on this website. Relying on any information appearing on this website is solely at your own risk.