Best Diet for Kids..VATA PACIFIER DIET or GFCFSF diet…and i add PRESERVATIVE free diet too

Hello friends,
Today's topic is GFCGSF diet plus Preservative free also
Sharing my experience ..the best thing which i followed was a GFCGSF(Gluten free Caisine Free Sugar free) diet for Dhruva…
Later will cover topics
1.Joint compression for low muscle tone
2.Massage therapy for improving muscle tone
3.Aroma Therapy
4.Full day activity to keep kids busy..
5.Mouth massage…
and many more coming..
Actually this diet is not only fantastic for our kids but very healthy for normal kids who too are little hyperactive in there generation …and most important point since no milk and milk products chocolate too is included, no wheat and no sugar is strictly followed so plz mommies don't have a guilt feeling that you are not able to give paneer or cheese to your kid..
As i am the member of PUNE RUNNING CLUB too so have seen many ultra runners on GFCFSF diet..The best sports players out there in world follow this diet so believe me mommies you are giving your child "the best gift of health" in this adulterated food world..
just give him/her ADULTERATION free,Food without
Preservative, No junk food,No packet food..No Stale food(means do not keep the food overnight in fridge and serve next day to the kid)everythingfreshly prepared at home by mommies itself..try avoiding food maid by Maids..but incase no option for working ladies have to depend on maids and cook try training them…in that case…
This diet is little difficult to follow as mommies out there have to cook separately for kid but believe me girls its worth trying..i have given Ayurveda treatment wasted 1.5 lakh and result was zero improvement,spent 50 thousand on homeopathy treatment at Mumbai again result Zero… can share the name of doctors on personal messages. for 6 months was misguided by 5 to 6 therapist of Pune. Had they would have given best therapies to my son would have started talking at present .
Was into dead depression even went to a psychiatrist to get medicine as had 1.5 month of sleepless night was feeling so help less as i was not able to lessen the pain of Dhruva..so trust me mommies follow the diet religiously and you will start seeing all the positive changes in 1 to 2 weeks time…it was my call that day i came back from psychiatrist clinic thinking if i would have taken the medicine then would have slept for 2 yrs and what about Dhruva…so mommies take your call and start working out things…around your kitchen…
Making atta chapati for family and jowari for kid,daily Tomato chuttney aur sauce as you say. is dificult girls butits worth tryingThe amount of tension and depression we are facing now will vanish like a storm..when each day you will see good changes in our kids that feeling is not expressible…i don't have words for that best feeling child will break the loop and will come out shinning…
Due to this diet firstly
1. Hyperactivity came down..
2.As was feeling good inside his body so stopped crying..
3.As he was quiet his sitting tolerance improved..
4.Eye contact was fantastic
5.Became more attentive and quiet.
6.Started responding to his name in earlier days of diet out of 10, 5 times he responded to his name now its 10 out of 10.
7.Reflex improved
8.Mouthing almost gone.
9.No traits of toe walking..
10.Hands stimming reduced
11.Best part Command following..increased he can give water to plants brings remote..gives me phone when it rings,keep his plates after eating,puts transh in dustbit and beauty is he throws dry trash and wet trash separately..
12.has become vv social he bid us bye and goes with all are relatives and friends..
13.Recognizes all persons in family maid too
14.His vocab is of 250 words and more started speaking also..
i followed this diet religiously means like we follow our respective gods likewise need to follow diet and its 5.5 month now for me and Dhruva is out of Spectrum with only speech delay..and words have started coming..one by one..
what i have experienced is Autism is due to this Adulterated food which we eat during the pregnancy and later give to our children..just monitor the intake of your child and he will be absolutely fine..
At present my whole house is preservative free no tomato ketchup also since last five months.Daily morning i prepare fresh tomato chutney to go with all the chapatis and snacks whole day ..will later share the recipe..no preservative for our kids class 1, 2, 3 whatever..
Countless benefits of GFCGSF diet bcoz of this diet i have broken the infinite loop of distress and depression and not feeling hopeless and helpless and its been 5.5 months now i am following and my son is out of spectrum from moderate ..autism to out of spectrum
You can throw all of the supplements, medication, etc But if you don't get the basics
right, then you're essentially wasting your time.…
And this is because you are missing the bigger picture. please avoid Sugar and all sugar products to bring down hyperactivity….in children..
Allowed food..
1. Jowari,(nachni , raggi soya atta) with tomato chatni freshly prepared daily..Get the stuff grinded in a mill in front of your eyes..in Maharashtra there are separate grinding machine for jowari and wheat..no mixing of wheat..
2.All the vegetables except brinjal ,cabbage and and big no to broccoli..cauliflower you can give in afternoon but big no at the dinner time..
3.All the seasonal fruits.
.if the child is sweet tooth then fruits are the best option rather than giving biscuits and chocolate . some well wishers of mine even told me that giving mango and chikoo as they are more sweet can trigger hyperactivity but we found that sweet in natural form is the best no side effects.. Go for Mangoes,Small banana (elaichi kela)if available good ones then prefer otherwise big banana is fine..,Watermelon in whole form or juice,
Muskmelon,Grapes,Orange , Mausami , chikoo and
Apple of course."an apple day keeps the doctor away" but need to be v choosy in apples go for 4015 USA apple as they are not mushy (bhusbhusa) is the term in Hindi..its kadak. There is wax coating i know just dip the apple in little warm water for a minute or 2 and your are done..apple is ready to eat..Dhruva only likes this apple..as its very good in taste.These apples are costly but rather than spending loads of money in therapy its better focus on child's intake.Intake is the culprit in my case and all the other kids i am working with…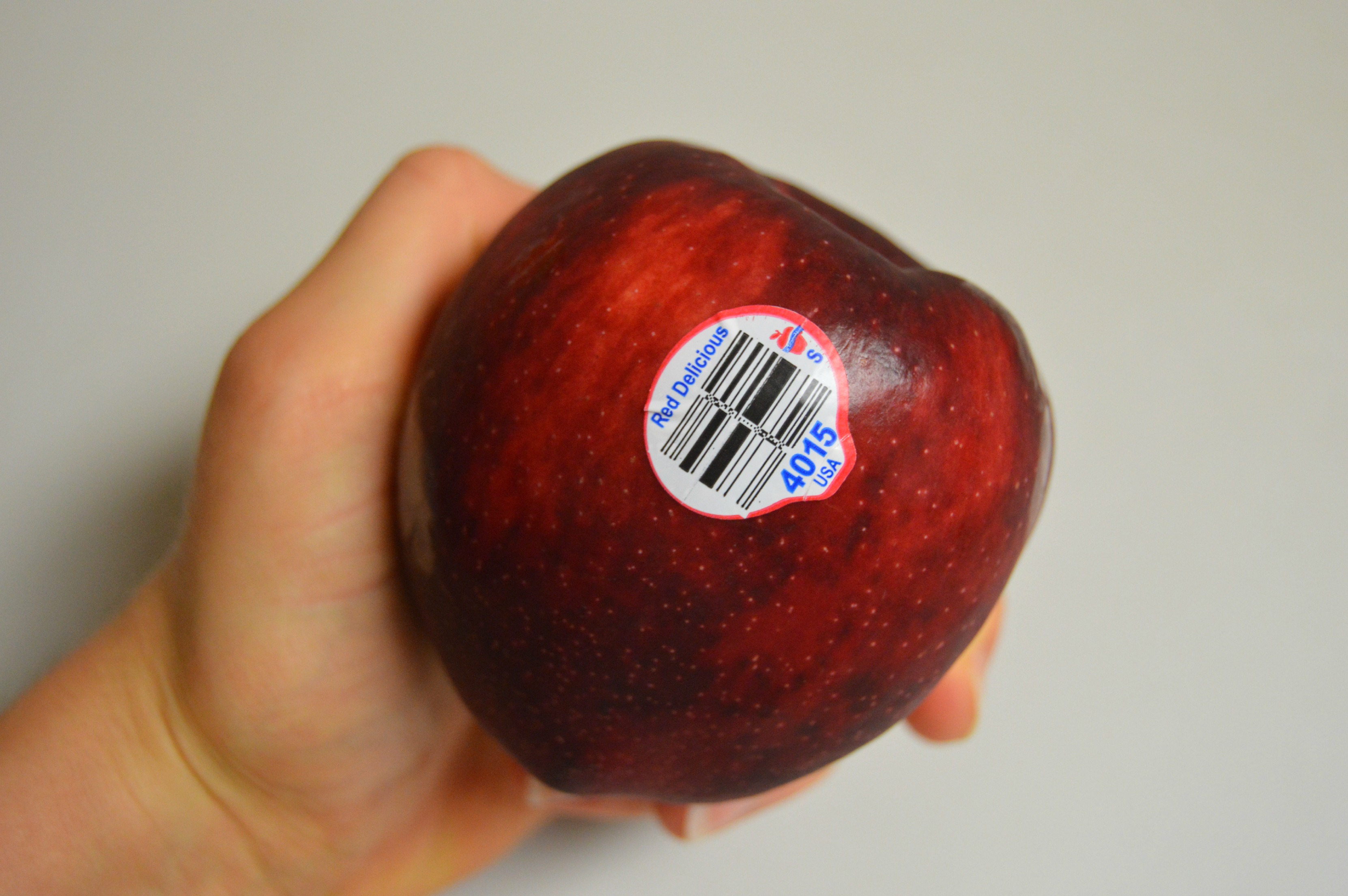 rest all fruits you can give like kiwi,mandarin,etc available outside India.
4.One coconut water daily…by fail….it is to improve taste buds of our kids and flush out all the toxins in body..
no powder sachet coconut water only fresh coconut..
5.Make fresh soup daily(Beetroot,Beans,Carrot,Spinach,1-2 garlic,little ginger,Tomato) this soup daily will eradicate Iron ,vitamin A deficiency which will finally help in less mouthing good eye contact..improvement in teething…
6.Non veg compulsory to improve muscle tone….most vegetarian children are prone to autism and mothers who are vegetarian during the pregnancy have higher chances to deliver week baby..try getting the B 12 test it will definitely be on lower side.
1 egg daily,Mutton paya soup twice a week,chicken liver 50 gm only please buy good quality Chicken Saguna brand is the one i preferrer.

Now s a days the so called "Desi Chicken" is also hybrid form so if you really get village desi chicken then its fantastic..once a week,Mutton liver only 50 gm strictly once a week.try buying mutton from a good and trusted shop.Mutton liver or Paya of 6 to 10 kg "KHASSI" what we call best mutton is the best..
Point to be noted.since its too hot in India avoid non veg just give clear soup that to only twice a week.
and no non-veg at dinner time..try giving omelette in breakfast and chicken and mutton in afternoon itself. After 4pm no egg chicken or mutton.
most important point do not give chicken/mutton/fish and egg same day. Egg one day then rest other day…
7.Now let me cover the most difficult part of mommies out here..big question"Snack may kya doon" so you can give roasted Makhana,Banana chips,Potato and rice wafers ,Besan and besan ke sare recipies..besan chilla pakoda..besan pizza too can be made at home very easy and good snack for lunch box too..soya ,nachni, jowari ,raggi sticks..all of these can be made at home itself..
8. Now let me come to Oil to be used basically for preparing jowari roti use "TIL ka TEL" also called Sesame oil…if possible mommies go for cold-pressed oil as it retains-all the good properties..of this oil..will in later post tell all you guys why we are using til ka tel..rest all the vegetables can be cooked in sunflower oil..my personal experience Sundrop is the best oil for children as well as adults..

kacchi dhani oil for northeast people
Groundnut oil in Maharashtra
as suits you…
Do not use OLIVE oil as it is too costly so is adulterated..My personal experience i got a very good brand olive oil (Borges) and the moment i gave this to Dhruva he became hyperactive.. and restless
Give rice bran oil thats also good but use the best quality in the market..and most important when you buy oil from supermarket please look at the content of oil behind the bottle..my personal experience one day i bought my mistake sunflower oil other that SUNDROP and later when i was reading the content to my surprise it was Safflower oil and not SUNFLOWER oil.so be careful..
Dhruva is awake now guys time to leave will post an article tomorrow on what not to give to our kids…
do bear with me as i get only 5 am to 7 am time to post these articles.. that to 2 days as i go for strength training by PRC PUNE rest days left as i have to complete this blog so that my aim to take out all the kids from spectrum is achieved and also to complete 42 km marathon one day…
post your queries on : dhruvatheshinningstar@gmail.com
DISCLAIMER: THIS WEBSITE DOES NOT PROVIDE MEDICAL ADVICE
The information, including but not limited to, text, graphics, images and other material contained on this website are for informational purposes only. The purpose of this website is to promote understanding and knowledge of various health topics. It is not intended to be a substitute for professional medical advice, diagnosis or treatment. Always seek the advice of your physician or other qualified health care provider with any questions you may have regarding a medical condition or treatment and before undertaking a new health care regimen, and never disregard professional medical advice or delay in seeking it because of something you have read on this website.
Autism cure possible does not recommend or endorse any specific tests, physicians, products, procedures, opinions or other information that may be mentioned on this website. Relying on any information appearing on this website is solely at your own risk.